China Refrigeration Expo 2021(April 7-9,2021)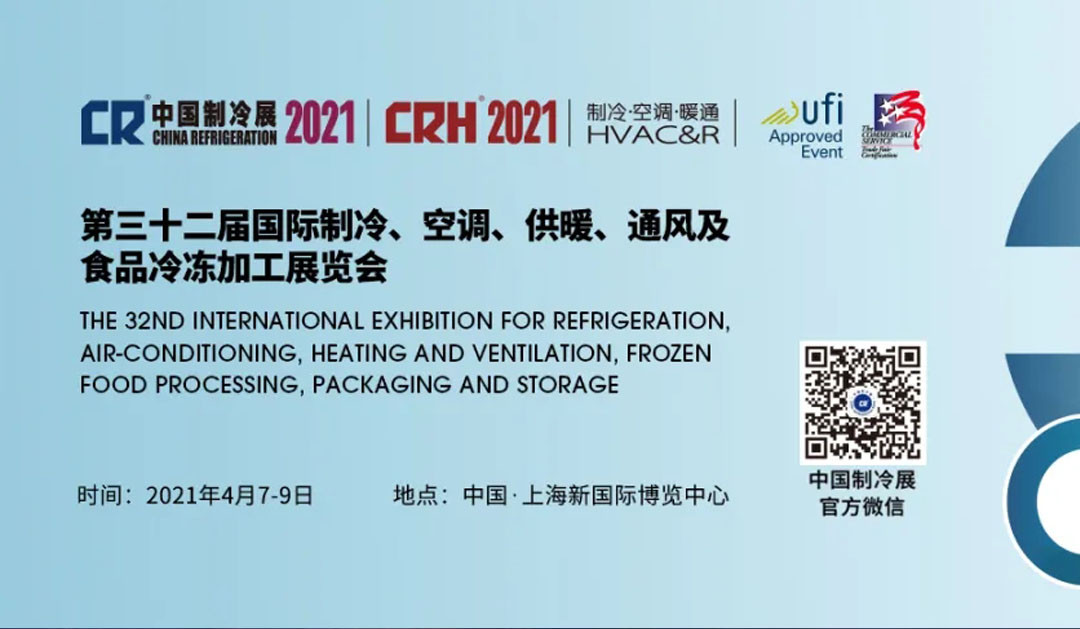 EVAPCO will participate in China Refrigeration Expo 2021* which will be held at Shanghai New International Expo Centre, China on April 07-April 09,2021. EVAPCO booth number is W2G31 — the best sales and marketing team in the industry ready to assist you with any inquiry!
*The International Exhibition for Refrigeration, Air-conditioning, Heating and Ventilation, Frozen Food Processing, Packaging and Storage (CHINA REFRIGERATION EXPO) - Beginning in 1987, the China Refrigeration Expo has been reputed as one of the leading exhibitions not to be missed in the HVAC&IR industry. This exhibition is organized by China Council for the Promotion of International Trade, Beijing Sub-council, Chinese Association of Refrigeration, China Refrigeration and Air-conditioning Industry Association, and has been certified by the International Association of Exhibition Industry (UFI) and Foreign Commercial Service of the Department of Commerce U.S. (US FCS).