Conserve water with the new eco-Air series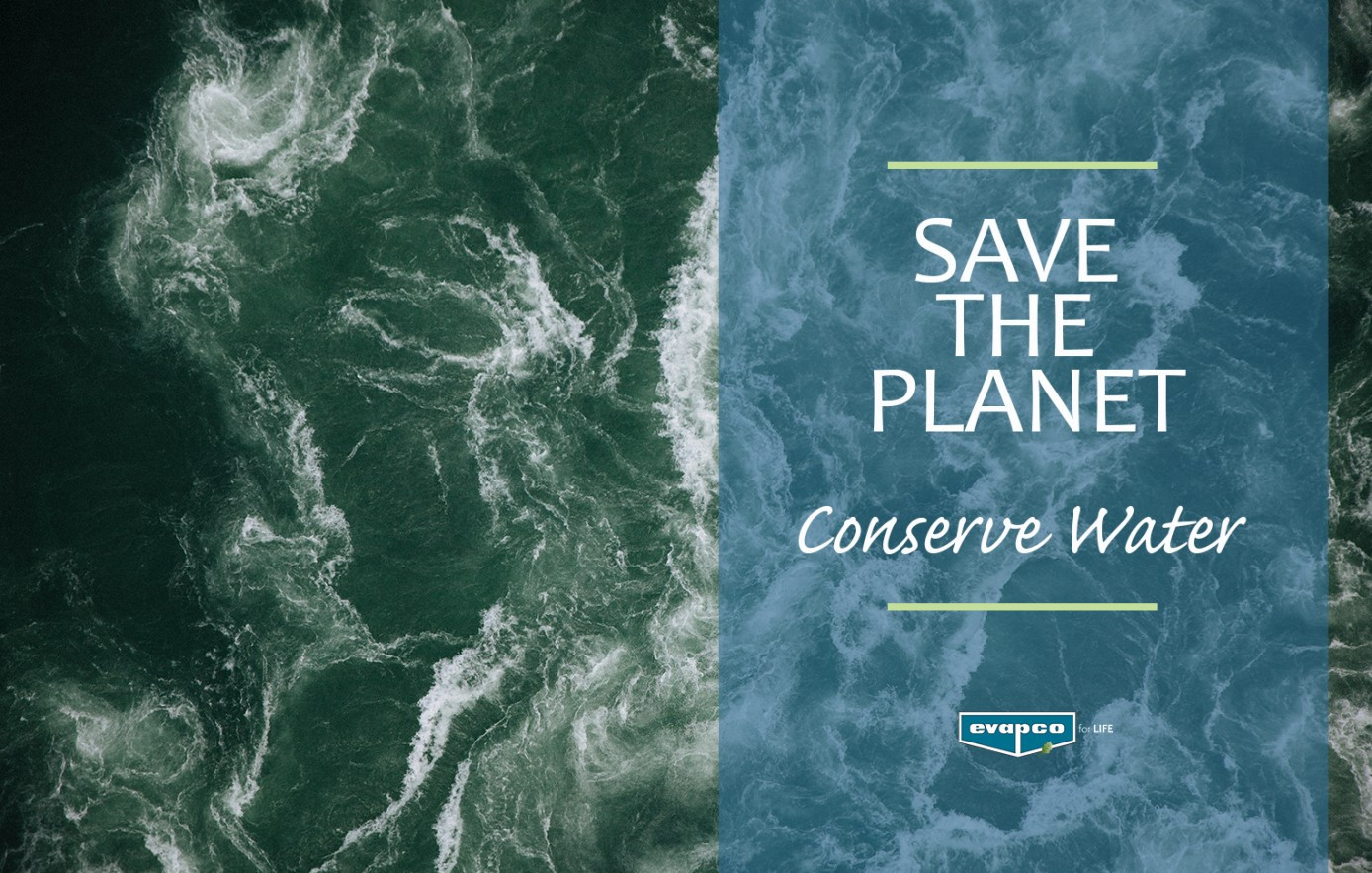 Around the globe, both businesses and individuals are looking at how they can conserve water. Recognizing the importance of water conservation–and to comply with new legislation–manufacturers are focusing on products that help reduce water usage.

The general situation of water resources
The question of drinking water resources is one of the major issues of our century. Its implications are manifold: humanitarian, ecological and geopolitical. One of the possible answers can certainly be found in so-called "nature-based solutions": solutions that are inspired by the natural water cycle and that encourage the protection and restoration of biospheres.
The extent of the challenges that face us can be illustrated by a few figures.
According to the latest United Nations world water development report, 3.6 billion people around the world, which is about half of the world's population, live in potentially water-scarce areas during at least one month a year. This figure could rise to more than 5 billion in 2050.
Over the same period, the global demand for water, currently estimated at around 4,600 km3 per year could reach 5,5003 or 6,000 km3 per year. At 4,600 km3 per year, current global usage of freshwater is already close to the maximum threshold of sustainability and this fragile balance in fact masks the major local and regional disparities.
One alarming example is that of Cape Town, South Africa, which is poised to become the first major city in the world to run out of drinking water. "Day zero" is the name given to 12 April 2018, when Cape Town's water reserves are expected to be at just 13% of their usual level.
The reasons for this global shortage are well known: freshwater resources are continuously under the combined pressures of global population growth, climate change, the exponential increase in consumption and the spread of lifestyles that squander resources. One figure illustrates this wastage: 80% of wastewater returns to the ecosystem without being treated. These developments are leading to a degradation of ecosystems that further accentuates ecological imbalances and water scarcity.
World Water Day 2020
World Water Day 2020, on 22 March, is about water and climate change – and how the two are inextricably linked. Adapting to the water effects of climate change will protect health and save lives. Using water more efficiently will reduce greenhouse gases. We cannot afford to wait. Everyone has a role to play.
Fighting climate change will open up vast opportunities for the economy in many areas. We need to embrace circular production systems and use water much more efficiently.
As the global population grows, so does the demand for water, which depletes natural resources and damages the environment in many places. Solutions include protecting carbon sinks such as oceans and wetlands, adopting climate-smart agricultural techniques, and increasing the safe reuse of wastewater.
Water is our most precious resource – we must use it more responsibly. We must balance all of society's water needs while ensuring the poorest people don't get left behind.
Action: Conserve water with the new eco-Air series!
EVAPCO launched the new eco-Air Series of industrial air-cooled and adiabatic coolers and condensers, which can maximize heat rejection with minimal or no water use!
Compared to traditional evaporative systems, the eco-Air series will either eliminate or dramatically reduce water consumption. Adiabatic models only use water when the ambient conditions and load require it. Reducing water consumption also reduces the ongoing expenses related with the cooling equipment such as purchasing, treating, and disposing of water. When the eco-Air adiabatic models are used in conjunction with the EVAPCO controls package, water conservation is maximized based on proprietary PLC logic.
In addition to its excellent water-saving features, the eco-Air series also have the following advantages:
 100% Fully Rated Capacity
 304 SST & Copper Tube options with Aluminum Fin Coil Construction
 G235 Galvanized or 304 SST Structure and Casing
 Two Year Warranty
 AC & EC Motor Options
 2015 IBC Compliance
Climate change can feel scary and daunting. But there is one simple step you can take immediately that will make a big difference: don't waste water. Add EVAPCO's new eco-Air series to your next project now!